Topics & Speakers
Cultivating Talent for Public Sector Employers – Strategies and Approach for Organizational Change and Succession Planning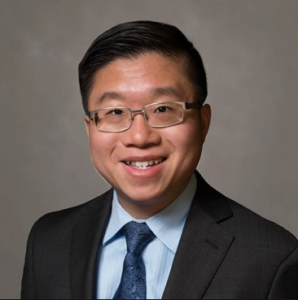 Christopher Boucher, Director of Human Resources
Port of Oakland
According to recent statistics by the U.S. Census Bureau, more than one-in-three American workers today are Millennials (adults between the ages of 18 and 34), and for the first time last year, they surpassed the "Baby Boomers" to become the largest share of the American workforce.
As public sector organizations grapple with changes in their workforce's composition, cultivating talent and developing a merit-based workforce is now more important than ever. This session will provide practical strategies and approach to succession planning, including developing successful training programs and career paths in a civil service environment to ensure success for your organization in the years ahead.
---
Developing Competence in Competency Modeling- Putting the Results to Use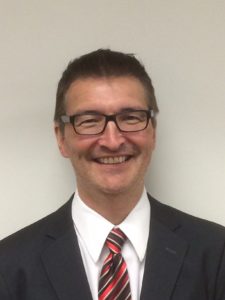 Johan Julin, Manager, Countywide Talent Assessment
County of Los Angeles
This session will delve into the processes used in competency modeling and then discuss how you use the results to put together a variety of materials including testing materials, performance evaluation materials, training materials, and coaching materials.
---
The Role of Technology in the Evolution of HR, County of Riverside History and Implementation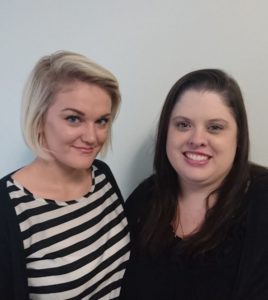 Anne Patten, Human Resources Analyst, Talent Management (right)
Ashley Gomez, HR Intern (left)
County of Riverside
The development of Enterprise Resource Planning (ERP) software has greatly reduced administrative burden across organizations and industries. In this session, we are going to delve into the history and implementation of ERP software for talent acquisition and human resources as a whole in the County of Riverside and explore the role Human Resources plays in meeting business needs enterprise-wide.
---
Hiring & Building Relationships in Today's Multi-Generational Workforce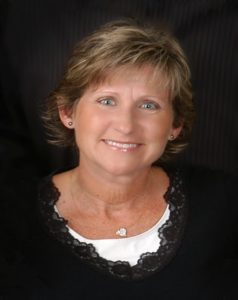 Kathy Espinoza, Ergonomist
Keenan & Associates
This session will show you how to work effectively with each of the four generations present in the workforce today. This upbeat, very motivational presentation will show you how to accentuate the positives that each generation brings to the workforce and how to motivate each group by matching the perks to the person.
Kathy Espinoza is a Board Certified Professional Ergonomist, with an MBA and a Master's Degree in Work Science/Physiology. She has worked with Keenan & Associates for over 14 years.  Kathy has taught Ergonomics in the Workplace at UC, Riverside for 10 years and was the 2010 recipient of the UCR Instructor Excellence Award.  Kathy has presented at professional conferences on the topics of stress reduction, ergonomics, the graying of the American workforce, employee engagement, the culture of wellness, making the perfect presentation, and multi-generations.
---
Crystal Ball Hiring: Would you…? Could you…? Should you…?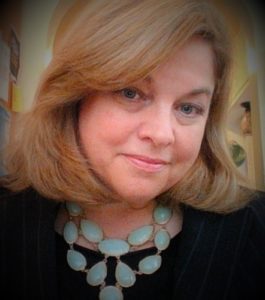 Mary Lang, Organizational Change Management Officer
Los Angeles County Office of Education
This interactive session questions if current public sector people strategies, specifically those aimed at the critical front door of our organizations – personnel selection and hiring – are ready to take us into the future.
The session takes a cross-sector view of organizational change through leadership on what makes people thrive in the workplace to help participants apply future thinking to the wicked challenge of crystal ball hiring.
Mary Lang helps mission-driven organizations conceptualize and realize their next best future.  She does this by facilitating and scaling positive transformational change for the common good.
Currently Mary is helping the Los Angeles County Office of Education (LACOE)— the nation's largest public education support agency, serving over 1.5 million students— realize a future where technology and customer service help reduce the operational challenges of running great schools in Los Angeles County.
At LACOE, Mary works on the Business Enhancement System transformation (BEST) Project where she serves as the organization's first Organizational Change Management ("OCM") Officer.  More information on the BEST Project can be found at:  http://www.lacoe.edu/Technology/BESTProject.aspx
Before joining the public sector, Mary spent twenty years leading transformational change and consulting to leading organizations across all sectors, including Stanford University, UCLA, Southern California Edison, The California Department of Veterans Affairs and Random House publishing.
Additionally, Mary has taught in the MBA program at Stanford University's graduate school of business in the Organizational Behavior discipline.  She has also taught at CalState LA, and coached faculty at Stanford and UCLA's Anderson School of Management.
Mary's B.A. is from UC San Diego and her M.A. is from the University of Southern California's Annenberg School where her research led to her design of the DNA of Change® framework and The HUB™, a social factors web platform for change, about which, she has presented internationally.
---
Panel Discussion: NEOGOV Hacks for HR Practitioners
Representatives from different agencies will highlight their utilization of advanced NEOGOV functions, features, and practices to enhance the speed and quality of personnel recruitment and assessment projects. A super user panel discussion and Q&A to follow.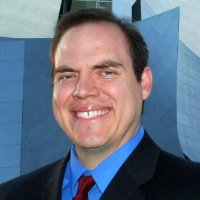 Moderated by Frank Olmos, Ed.D., Senior HR Analyst
Los Angeles County of Education
Dr. Frank Olmos has extensive experience in the areas psychometrics, organizational research, information systems, and educational leadership. His work experience ranges from serving as a senior analyst, professor, web consultant, and author. He is currently an Adjunct Professor for the Charter College of Education at California State University, Los Angeles and Senior Human Resources Analyst at Los Angeles County Office of Education (LACOE), and the author of Square Peg in a Round Hole: Out-of-Field Teaching and its Impact on Teacher Attrition.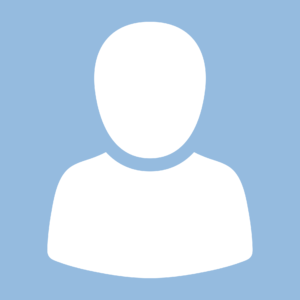 Ed Cavazos
NEOGOV
Ed Cavazos works with NEOGOV, the leading provider of on-demand workforce management solutions for the Public Sector. He currently oversees all State and Federal customers and works with agencies nationwide to help leverage technology to benefit their recruitment and employee lifecycle processes.
For more than 20 years, Ed has focused in working with web-based solutions and Internet technologies, including the past 12 years working exclusively with the Public Sector. Over his career, he has worked with such clients as Verizon, ConEdison, Staples, and NBC television in the private sector. In the Public Sector, Ed has helped introduced agencies to the many benefits of the NEOGOV platform and the technology behind it including the States of Oregon, Washington, Pennsylvania, and South Carolina, as well as Santa Barbara and San Bernardino Counties.
Ed currently lives in Santa Barbara, California with his wife, 2 sons, their dog Max.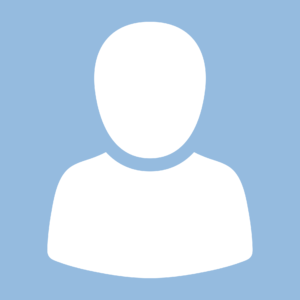 Nick Manos
NEOGOV
Nick Manos been working for NEOGOV for just over 2 years, supporting Insight, and more recently Perform and Onboard. Nick is originally from Boston, but came to Los Angeles to attend USC.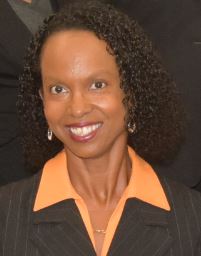 Caprice McDonald, Special Projects Officer – Civil Service
City of Long Beach
Caprice is the Special Projects Officer with the Civil Service Department for the City of Long Beach. She has 25 years of public sector experience, which includes working 16 years in employment services.  In her current role as Special Projects Officer, she is responsible for completing a wide variety of Caprice holds a Bachelor of Arts Degree in Management in the Public Interest from The Evergreen State College, Olympia, Washington. She is a member of the Southern California Chapter of the International Public Management Association (SCPMA), International Public Management for Human Resources (IPMA), and Personnel Testing Council of Southern California (PTC-SC). Caprice also holds both certifications of IPMA-CP and SHRMSCP.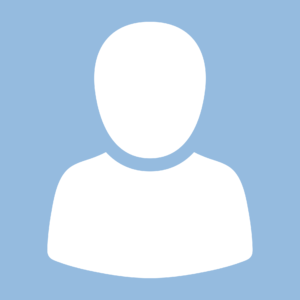 Steve Rivera, Senior Personnel Analyst II
City of Los Angeles
Steve has worked for the City of Los Angeles for over 10 years. He is a manager at the Personnel Department and is part of a team responsible for developing civil service examinations, and also working on special projects such as developing job analyses and applying technology to streamline the selection process. Steve grew up in the City of Los Angeles and truly loves giving back to the community.
Steve obtained his M.A. in Industrial Organizational Psychology from California State University, Long Beach and has been an adjunct professor there for four years teaching a graduate level course in the same program.
Steve is very excited about the direction in which testing and selection are headed, as technology will now allow for innovative and creative steps to hire a more diverse candidate pool, which will result in providing greater service to City of Los Angeles residents.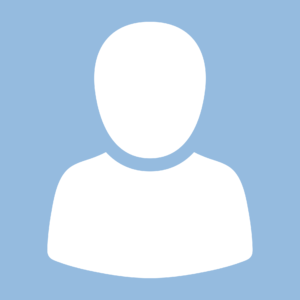 Jennifer Revuelta, HR Professional
County of Los Angeles
Jennifer Revuelta works for the Department of Human Resources, Los Angeles County and is the NeoGov System Administrator for the County of Los Angeles.  Prior to this assignment, she worked for the Superior Court of California, County of Los Angeles and performed as NeoGov System Administrator was for 7 years. Jennifer possesses 18 years of public sector Human Resources experience in the areas of Recruitment and Selection, Classification, Policy, Employee Relations, Payroll and Operations.  She is an International Public Management Association Senior Certified Professional and possesses a Bachelor's Degree in Business Administration with an emphasis in Human Resources Management.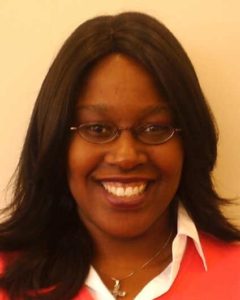 Terri Steele, IPMA-SCP, Senior HR Analyst
City of Pasadena
Terri Steele is currently a Senior Human Resources Analyst/Employment Services and Training with the City of Pasadena. She helps internal clients navigate the hiring process to avoid legal pitfalls and find the right candidates. She has over 15 years of experience in Human Resources which includes working for the private sector in the retail industry and public sector in education and municipalities. She's been a Neogov superuser for 9 years and enjoy networking at the annual training conference. She holds a B.S. in Psychology from the California State University, Fullerton; M.S. in Human Resources Management from Chapman University; and an IPMA-SCP designation from IPMA-HR.